About Our Site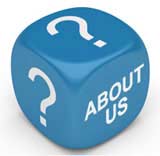 FamilyFitnessExpert was formed to offer a unique reference point on great ideas and advice on getting your family fit and healthy.
We all hear plenty on the news, from friends and acquaintances and even through our children's schools, about the advantages of keeping your family fit and healthy. But while everyone agrees that it is a good idea, when it comes to offering advice about exactly what to do to keep your family fit and healthy, people are less forthcoming.
It seems that getting a whole family fit poses plenty of problems, such as lazy family members, the difficulty of doing something everyone is interested in and busy lives.This is exactly where FamilyFitnessExpert comes in.
On this site you will find a whole host of advice on how to get every member of your family, from the oldest to the youngest, exercising and, more importantly, enjoying it as well. You will find hints and tips on how to get them started and get them to continue their regime, as well as ideas to make sure fitness is built into your everyday lives.
But FamilyFitnessExpert goes further than this and also offers advice about how fitness is an integral part of an overall healthy lifestyle. As such, on these pages, you will see advice on healthy eating, giving up those bad habits and other general tips on how to lead a healthier life whether we are talking about youngsters at school or a busy working mum or dad.
Our concern was that there was no single UK resource for interesting features and practical advice on this subject.
Our features and articles are written by experts - who have experience, or a particular interest in this area.
Our Background
FamilyFitnessExpert was founded by John Rowlinson, the founder of PtS.
John, through PtS, is involved in a number of ventures including software and property companies. A percentage of revenue from these activities goes towards funding FamilyFitnessExpert and a number of similar sites.
Our focus is simply on having experts create the highest quality information possible that is widely read.

Related Articles in the 'Site Information' Category...