The Cost of Family Exercising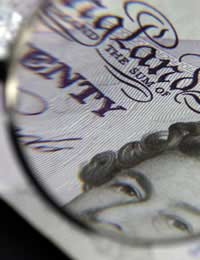 One of the main factors in discouraging people to exercise, especially as a family, is money. But in actual fact, the cost of family exercising does not have to be that high. In fact, the cost of family exercising can be virtually nil, while a planned healthy eating regime can actually end up saving you money in the long run.
Paid Activities
Of course, there are many activities which do cost money to undertake and this may have a bearing on what you decide to take up as a family. But because you may well be considering an activity with small children, you may wish to choose something which does not cost too much money in case they get bored of it after a few weeks or months. For example, although many gyms welcome children, joining one as a family may not suit you because you have to be tied into a six month or year long contract. Therefore, if your children decide that they do not like it after a couple of months, you could lose money. However, on the positive side, many places will offer discounts for children.
In addition, if you only plan to work out and use the gym as a family at weekends, then many gyms and health clubs offer special weekend only membership. Add to this the fact that family passes may well be available, and you can see how the cost of family exercising can be driven down.
The other option is to join your local council-run gym, or swimming pool. Again, many will have special family swimming sessions at the weekend, and as well as being cheaper, your children may well see this as more of a leisure activity than the chore which they might regard gym visits as.
Think about the facilities which your local council does offer when you are choosing something for your family to do together. The hire of council-owned tennis or badminton courts is often fairly inexpensive and will give you the chance to spend an hour as a family on the court.
Free Activities
But many of the things you may want to do as a family will be free, at least to carry out. Things such as going on long walks, runs or cycle rides do not cost anything and give you the chance to spend plenty of time together doing an activity which gives you chance to chat and catch up as you go.
Running and walking together do not even cost anything in initial outlay. If you do not all have bikes and the necessary equipment such as helmets, cycling can be expensive to start with but once you have it, again, the costs are minimal. If you cannot afford to buy bikes for all your family in one go, then why not use Christmas and birthdays as a chance to buy bikes for your youngsters. Most children love bikes and will snap up the chance to get one as a present.
Do not assume that playing sport or exercising as a family has to cost the Earth. The truth is far from this and family exercising can actually be a cheap or even free way of passing time together. In addition, once you have started a healthy eating regime to complement the exercise, you will find you waste less money on junk foods, and because you plan your meals, waste less. Therefore, a healthy lifestyle can actually save you money as well as improve your health and quality of life.
You might also like...