Join a Local Sports Club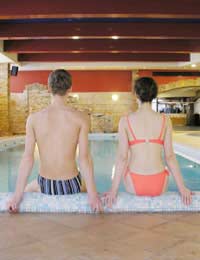 One of the easiest ways to get all of the family involved in sport is to join a local sports club. Most towns and villages will have several clubs of which you and your family can become members and the benefits to joining are numerous – for everyone in the family from the oldest to the youngest.
Health Benefits
The health benefits of playing sport are well documented and by joining a local sports club, you and all of your family will be able to indulge in your chosen sport a lot more often. Whether you play recreationally or competitively, with training sessions, you will soon feel the benefits of playing sport. You will become fitter and more flexible, and, if you need to, you will lose weight. It only takes 30 minutes of moderate exercise a day for it to start to have an effect on your body so by playing a sport with your club regularly; you will soon begin to notice the difference.
Family BenefitsThe benefits to your family and family life of joining a local sports club together will also soon become obvious. First and foremost, joining a club together will give you opportunity to spend lots of time together, when you are playing your chosen sport. But, just as importantly as this, it will give you a shared interest so that you all have something in common. You will be able to talk to each other about how well you are doing at your own level and encourage each other in competitions. Members of the family who excel will even be able to coach the members who may not be doing quite as well.
Social Benefits
There are not many local sports clubs which do not have a thriving social life. The social benefits to being in a club could come from structured activities and socials, such as evenings out and organised events. But through being in a club you will also meet people who you want to become closer friends with and sound time with away from the court or field. This is especially useful for families that have moved to a new area and may not know anyone. You will also have a shared interest with these new friends from the off – giving you a solid base on which to build friendships.
Joining a local sports club is a good idea for so many reasons. The health, social and family life benefits are innumerable and you will feel your quality of life improve as a result of being in a team or club. To find a suitable sports club, ask neighbours or look on notice boards in the sports centre or even the pages of the local paper. If the first club you join does not suit you, do not become disheartened but try another until you find one which fits the bill. If you are new to sport, it may take a while until you find your niche, but when you do, you will begin to realise exactly what it was that you had been missing until that point.
You might also like...