Mental Health and Exercise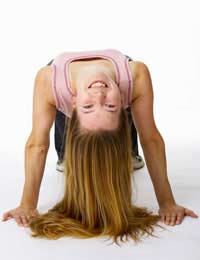 It is not just your physical health which can be improved by taking regular exercise – mental health and exercise can go hand-in-hand as well.
Exercise and keeping fit can help people will mental ill-health for many reasons, from boosting self-esteem because it helps to improve body image to the social repercussions of meeting new people through sport and exercise.
Exercise really does improve health in all areas of a person's life – and mental health is no exception to this at all.
Endorphins
People who play a lot of sport and exercise regularly can often talk about endorphins, or 'happy hormones' which are released when you exercise. The release of these hormones is triggered by exercise and they bring a wave of good feelings to a person, often resulting in a sort of natural high. This can often last a lot longer than the session of exercise itself, and give the person a good feeling for the rest of the day.
Adults are recommended to spend at least 30 minutes exercising, five times a week. If you do this, you will be getting a regular natural high thanks to your fitness routine.
Depression And Anxiety
People who have some kind of depression are often recommended to use exercise as a type of therapy, alongside or even instead of other types of therapy. Most people who try it as a form of therapy report that it helps to alleviate the symptoms of depression.
Exercise has also been seen to help people who suffer anxiety or stress problems. As little as one session in the gym can help, although it clearly makes sense for people who have found exercise to be useful in alleviating their problems to build up their exercise routine to as much as they feel comfortable doing and can manage.
Self-Esteem
Exercise is a great way of boosting people's self-esteem. People who have mental health problems can often have low self-esteem, either as a symptom or a cause of their mental ill-health. One of these reasons can be because, generally, there is still a stigma attached to mental ill-health which is hard to shake off. But by taking part in exercise, a person's self-esteem can shoot up. This can be related to body image and the way a person looks. But it can also be to do with reaching goals – and that is why the issue of goals in exercise comes to the forefront again.
Having achievable goals which feel like a challenge to get to is absolutely vital when exercising, especially if it is being used as mental health therapy.
Once an exercise programme has been started, it is important to carry on with it and build it up so that it becomes part of that person's regular routine. The benefits should increase with the amount of exercise a person does, although it is vital that the person enjoys the exercise and does not see it as a chore, otherwise all of the positive benefits may be outweighed by this feeling.
You might also like...