Questionnaire: Am I at Risk of Health Problems?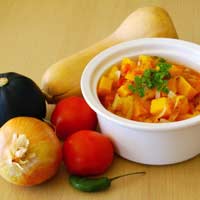 Of course, the only way to tell once and for all if you are at risk of health problems is to see a doctor and get your health properly checked out. However, there are a few things you can look out for which should let you know if you stand a bigger chance of being at risk from health problems caused by your lifestyle. Take this short quiz to find out whether your lifestyle could be causing you problems.
1.How often do you exceed the Government's daily guidelines for drinking alcohol?
a)Never – I drink in moderation
b)On occasion, when there is a big night out or event
c)At the very least once a week, but often more – if there is fun to be had, I'll have it!
2. What fruit and vegetables do you eat?
a)Lots and lots of different varieties – I love all sorts of fruit and veg, snack on fruit and cook with lots of different vegetables.
b)I have my favourites and I tend to stick to them – but eat plenty of the ones I love
c)I hate fruit and vegetables – all of them!
3. How much exercise do you do?
a) Plenty – I play football, job and work out at the gym every week.
b) Some – I tend to walk to work as it isn't far and I have the occasional game of football with the lads
c) Not a lot – I rely heavily on my car for work and so use it to get around
4. How much do you smoke?
a) I hate the idea of it and can't be around anyone who does
b) I smoked in my youth but don't any more
c) A few cigarettes here and there and the occasional cigar.
Mostly As
You seem to live a very healthy lifestyle. Of course, there is no way of knowing definitively one way or the other whether you are at risk from health problems or not without seeing a doctor, but the signs are good. In terms of a general healthy lifestyle, you are certainly not doing yourself any disservice and you should carry on the way you are.
Mostly Bs
Your lifestyle is relatively healthy but there are a few things you could be doing to minimise your risk of health problems, Drinking more than the Government's recommended amount on a daily basis is not advisable as you may be raising your blood pressure and putting yourself at risk of heart problems. But the fact you do not smoke at all is a very good thing and your diet seems relatively healthy. You could make more use of a variety of fruit and vegetables. As they have cancer preventing properties and it is a good thing to eat a wide variety rather than stick to the same ones all of the time.
Mostly Cs
While a quiz such as this cannot offer any type of assertion for definite, the fact of the matter is that you seem, on the face of things, to lead a very unhealthy lifestyle which could be detrimental to your health. You absolutely must drink less. While everyone lets their hair down at some point, to drink to excess on such a regular basis means that your organs will be being damaged, not to mention the risk from secondary alcohol-related problems such as accidents. A healthy diet is also important, and the five a day guideline for fruit and vegetables should be aimed for, if not achieved on a daily basis. And you need to start taking some kind of exercise. Start by gentle walks and build up to something more strenuous – doing no exercise at all is a complete recipe for disaster.
You might also like...