Warming up and Cooling Down: Build Good Habits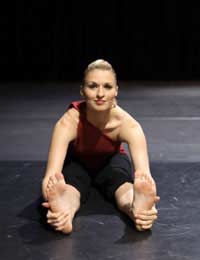 Whatever type of physical activity you are doing as a family, it is important to do it correctly, even if it is just recreational. This is why you must concentrate on warming up and cooling down – instill good habits in your family now and the chances of injury will be vastly reduced.
Warming up and cooling down are as important when you play recreational sport as they are if you are competing at the top level. In some ways, it is even more important because your body will not be used to the extra pressure you will be putting it under.
Stretching
Stretching is one of the main ways of warming up and cooling down. It prepares your muscles for exercise by making them go a little further than they would do in everyday life. Likewise, when cooling down and stretching, you are helping to put your muscles back to normal after they have been exerted.
There are two main types of stretching and thinking on the benefits of each one varies depending on who you speak to. It is best for you to find the type of stretching which suits you best. Static stretching is the traditional type of stretching that people will have become familiar with when watching warm-ups on TV. It involves standing in one place and stretching each muscle out in turn. A more recent type of thinking about stretching is that dynamic stretching is better. This is when the stretching which you do is carried out while you are moving, such as lunges and sidestepping.
Heart Rate
The other reason for warming up is to get your blood pumping around your body and increase your heart rate. This also prepares your body for exercise. It is important to balance this with stretching so that in raising your heart rate you are not doing any kind of damage to your muscles. To raise your heart rate, there are plenty of things you can do, but gentle jogging is always a good start.
If you are warming up in a bigger group, you could think about playing some sort of game. If you have children, games such as stuck in the mud are always a good idea to get their heart rate going but while they are having fun at the same time.
Warming up and cooling down is not always the most fun activity and you may well find that members of your family will complain about having to do it. But it is imperative that you do warm up properly and make sure all of your family do so as well. If you do not, you may be preparing yourself for an injury which may end up causing even more problems in the long term.
By making warm ups fun rather than a chore, your children and the rest of your family will look on them in a more positive light and be more inclined to warm up properly. For that is another issue – the warm up and cool down must be done properly for them to be effective and the best way to do this is to lead by example.
You might also like...