Heart Disease and Associated Illnesses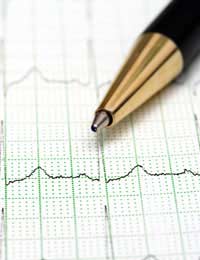 Heart disease and associated illnesses may not be rare but they are serious and can be a source of worry to anyone who thinks they may be susceptible to them. One of the biggest factors for increasing the risk to any one individual of heart disease or any other heart illnesses is a lack of activity.
The heart is a muscle, and, as such, it needs activity to keep it healthy. In this way it is much like any other muscle in the body - the bicep, quadricep or hamstring. These muscles all need exercise to keep healthy and so does the heart. But because the heart's function differs to the function of most muscles it is even more important that it is kept as healthy as possible. The heart's main job is to pump blood around the body and if it becomes weak and cannot do this, the risks are huge.
The Advantages Of Exercise When Preventing Heart Disease
People who take regular physical exercise and are generally fit and healthy are half as likely to develop heart develop then people who do no exercise at all - a huge difference which should be enough to get even the laziest person off the sofa.
But it is not only in the development of heart disease that people who are fit and healthy benefit. Of course, even the fittest person can have a heart attack. But, research has proven that people who are regular exercisers before their heart attack are twice as likely to survive it than people who are not active - because the heart muscle is more ready and able to recover.
But there are also indirect reasons why exercise will benefit your heart. For starters, people who exercise regularly are far less likely to have a stroke than those who are inactive. Blood pressure is also affected by how much exercise a person takes and, as high blood pressure can also lead to a heart attack, then this is another good reason to exercise. Another factor which can contribute to heart disease is stress and exercise is a good way to reduce stress. Again, this shows how exercise indirectly helps to prevent heart disease.
What Type Of Exercise Is Best
The simple answer to this is that any type of exercise should help to prevent and lower the risk of heart disease. However, if you are in a high risk group, such as having high blood pressure or a family link to heart disease, it is best to consult your doctor before embarking on an exercise schedule. You should start off with gentle exercise along the lines of swimming and building up to more strenuous fitness regimes.
Exercise will help your general health as well as lower the risk of heart disease. But if your general health is good then this will also make you a lower risk candidate for a heart attack. The survival rates for fit people are another good reason to exercise more. If being twice as likely to survive a heart attack is not a good enough reason to exercise more than nothing will be.
You might also like...