The Increase in Obesity in the UK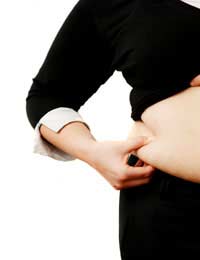 The increase in obesity in the UK in recent years cannot be put down to one or two simple factors. rather, it is a combination of several different factors all to do with the way we live our lives. From eating more to not exercising as much, there is a spectrum of reasons as to why obesity has sky-rocketed over the last century.
How Many People Are Obese?
The most recent estimates suggest that a lot of people in the UK are obese. In fact, it has been suggested that the figures could be as high as 20 per cent of men and a quarter of women fall into this category. What is even more shocking is that experts think up to 30,000 people each year die from obesity related illnesses and diseases, showing once and for all quite how serious the problem is.
Why Is Obesity Increasing Now?
As stated above, the increase in obesity cannot be blamed on only one thing. However, some facts are indisputable. The first is that for most of us, our lifestyles are more and more sedentary. We spend far more time sitting down than previous generations did - and we are sitting at times when they would have been active such as during the working day.
More and more people work in offices and simply sit behind a computer all day, rarely moving. This is exacerbated by the rise and dominance of email with people emailing colleagues on other floors instead of simply going to see them.
Add to this the fact that we sit down when we are driving - times when our predecessors would have walked and the fact that many people spend their evenings sitting down in front of the TV and it is easy to see how we are less active than people in earlier time.
The other huge factor is, of course, food. We do not necessarily eat more than our predecessors, but we do eat more convenience foods and processed foods. Even those of us who steer clear of the dreaded microwave meals still indulge in processed cheese, ham, bread and similar items in a way our ancestors would never have thought possible. In this way, we are contributing to our own decline but modern life has made it such that it is virtually impossible to eat well and healthily unless one's mind is resolved to do it firmly.
People from all walks of life, all races and all ages are becoming obese. We hear scare stories about overweight teenagers and children and may wonder what we can do about it.
The first step is to make sure everyone is educated about the health risks of being overweight and the next step is to encourage people to take exercise and eat healthily. Once these two objectives are firmly entrenched in the nation's psyche, we may well start to see a change in the obesity figures for the country. But it is only when people start thinking about these matters in this way that we will see the decrease in obesity that any right-thinking person would like to see.
You might also like...