Typical Calorie Counts in Popular Foods and Meals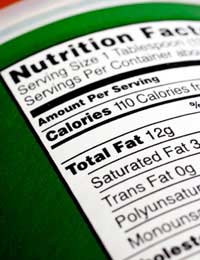 All foods contain calories, as do all drinks. But some have less than others. Alcoholic drinks are the worst offenders for being laden with calories as often people don't realise that they are taking on so many calories.
The list below gives typical calorie counts for some of the most popular drinks which should give you an idea of quite how much weight those couple of drinks are adding on.
Pint of lager – 163 calories
Pint of cider - 202 calories
Pint of bitter – 180 calories
Pint of stout – 170 calories
175 ml white wine – 110 calories
175ml red wine – 100 calories
120ml Champagne – 80 calories
25ml vodka – 52 calories
25 ml gin – 56 calories
40ml Baileys – 140 calories
We all know that food contains calories, and we all know that some foods are worse than others. We also, mostly all, recognise that fast food is not the best food for us in many ways but certainly in terms of our waistline. But what we may not realise is exactly how many calories are in our fast food meals and therefore how much weight we are putting on when we eat them. Below is a list of the typical calorie counts in some of the most popular takeaway and fast food options.
Big Mac – 429 calories
Cheeseburger – 379 calories
Hamburger – 254 calories
Medium fries – 250 calories
One chicken drumstick – 195 calories
Margherita pizza – 520 calories
Quarter pounder – 515 calories
The best and most efficient way of keeping track of how many calories you are eating is to prepare as many meals as possible from scratch. In today's busy world this is not always possible but we should make an effort. Even a shop bought sandwich may contain hidden calories in the form of some kind of sauce or mayonnaise which we may not have taken into account. Granted, these kinds of sandwiches do usually have a calorie count on the packet but once you have bought them there is no way of getting rid of those excess calories unless you resort to scraping off the sauce.
Better by far is to assemble your own sandwich and know exactly what goes into it. Exactly the same thing is true of all main meals. If you cook them yourself, you can regulate how much cream, sherry, wine goes into it. If you buy a takeaway, there is no way of knowing quite how many calories have been added which are not needed.
Calorie counting is not an exact science, nor should it become some sort of obsession. But it is wise to know how many calories roughly you are consuming. An average adult woman needs 2,000 calories a day to function properly while an average man needs 2,500. If you are trying to lose weight then you should perhaps aim for a little less than this. But always make sure you are eating the right foods and the right foods to match your exercise. Never starve yourself – that is not the answer to losing weight.
You might also like...