Reward Children for Reaching their Goals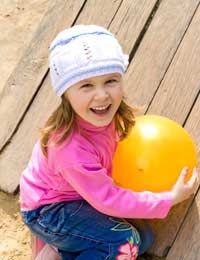 One of the biggest challenges a parent faces when trying to get their children to do more exercise is the possibility that they may not enjoy sport or be any good at it. This can be off-putting for them and discourage them from playing any more sport. Therefore, when it comes to encouraging these youngsters to exercise, the most important thing is to reward children for reaching their goals – whatever they may be.
Set Realistic Goals
First and foremost, the goals that you set for your children must be realistic. If they trip over their feet every time they see a football, expecting them to score the winner for their school football team is not a realistic goal. The goals that are set for them must be achievable but challenging. You do not want the child to feel they do not have to work to get to the level of their goal, but it should be something that you know they will be able to do. So, if your child has shown an interest in swimming but is not very fast, their goal could be to swim a width of the local pool without touching the bottom. This is achievable but they will have to practise to make it happen. If they can already do that, and are a fairly good swimmer, their goal could be to swim a length of the pool, perhaps in a certain time. The key things to remember are that a goal should be challenging but realistic.
Set Realistic Timescales
If you think your child has the potential to reach a lofty goal at some point, that is admirable. But there is little use in making that their primary goal if it will take them years to achieve. They need to have something to aim at in the short term. A child's attention span is limited and therefore if they are not achieving their goal, even if they are improving, the chances are they will lose interest and give up. Therefore think of interim goals for them to aim at as well, so that each time they get to one small milestone they will feel that they have achieved something.
Choose Appropriate Rewards
If the whole point of rewarding your children for achieving goals in sport is to improve fitness, then an appropriate reward would not be to take them to McDonalds. The rewards should be something that the children themselves want, and maybe even choose, but make it tailored to the whole fitness experience. If they are swimmers, then maybe a trip to the local leisure pool with slides and wave machines. If you have an aspiring footballer, why not promise them the latest Beckham endorsed football boots when they hit their target. The rewards system is not about buying the children off so it does not always have to be a tangible reward, but it should be something they can fix on to help them get to their goal.
A reward system can be an excellent way of keeping youngsters motivated and interested in sport. Of course, if children excel, then the rewards will come naturally as part of their progression – winning matches, championships and medals. But the children who do not achieve an elite level of participation also need help to keep going and keep motivated – especially if they are being disappointed in the sporting arena, such as not being selected for the school team. Therefore, parents can help in making sure they are still interested in exercise and sport despite this.
You might also like...