Supporting your Children's Sporting Activities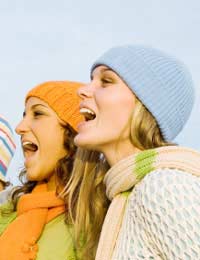 Supporting your children's sporting activities is one of the most important things you can do when it comes to helping your youngsters to get fit and exercise more. However much they enjoy sport, without your help and support, they could easily become discouraged and disheartened. Therefore, it is vital that parents support the sporting choices of their children, no matter how good or bad they are - and even if it means a few extra petrol miles taking them to training and matches.
Practical Support
Practical support is just as important as the emotional, cheerleading type of support your children need. They may not realise how important this practical support is, but if you withdrew it, they would soon know about it and realise they could not do it on their own. Fetching and taking them places is the main way of supporting them - and yes, it may be that they take this for granted. But if they are enjoying their sport and staying fit, what parent would really decline to run them to matches, training and even club night so they can get to know their teammates better? Other practical support can include the old bugbear of money - few sports are free to compete in, so you may have to face up to the fact that your child's sports activities will cost you money, be it for equipment, coaching or kit.
Emotional Support
The area where your child will be more aware of your support is in terms of your emotional support. However good they are at their sport, there will be times when they do not excel and need the comfort of a parent to console them in defeat. But likewise, a more enjoyable supporting role comes when they do well or win and you can celebrate with them and congratulate them. The emotional support extends further than this though. It is about showing your child that you think their sport is a good idea - sitting and watching it if it is on TV and listening to them if they talk about it.
Nothing can dishearten a child more quickly than if you tell them to be quiet when they are excited about their forthcoming match - as this will quickly make them feel like their sport does not matter. Emotions run high in sport, and when you are dealing with children who may not be used to such feelings, you have to tread carefully and reassure them that you are on their side, and think that they are doing well.
A parent's support is so important in many areas of life. But in terms of sport, when the child's health and fitness is involved, it really is something to be desired, more than elsewhere. Children will want to do well to impress and delight their parents - and they will know straight away if their parents are not as fully committed and supportive of their endeavours as they could be. By supporting your children's sporting activities, you will be giving them a solid foundation for taking part in sport for the rest of their lives.
You might also like...