Healthy Menu Plans for Feeding a Family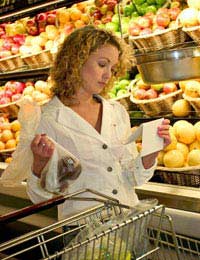 In today's busy world, making sure the whole family eats a healthy meal every day is not always easy or straightforward. With so many conflicting schedules and every member of the family being so busy, it is easy to see how mealtimes get overlooked. However, healthy menu plans for feeding a family can make all of this easier and ensure that your family has the quality mealtimes together, eating healthy and tasty food, which it should have.
Plan Together
If you plan meals together as a family, you will ensure that everyone feels represented. Even if you are trying to make mealtimes as healthy as possible, you can also make sure there is a small amount of everyone's favourite foods on the plan.
To eat healthily, meals do not have to be about steamed chicken, rice and vegetables. In fact, you can be as adventurous as time and budget will allow. So, if one child suggests pizza, do not dismiss it out of hand as being unhealthy. Look on it as a binding exercise and say that you could make your own pizza. This way you will know exactly what has gone into the base, no additives and processed rubbish, and you can dictate the toppings. So you can actually make a healthy pizza for all the family laden with loads of vegetables. But this will only work if you sit down and plan together what you want to eat each week.
Shop With The Plan In Mind
The best way to do this is to write your shopping list when you make your healthy menu plans. Some items may be store cupboard ingredients but many will not be. Therefore it is important to make sure you have all of the ingredients for each menu when that day comes – if you have to pop to the shops every other day, the idea of healthy menus will soon lose their appeal and you will end up cooking whatever is in the freezer.
Vary The Menus
After a few weeks, it is all too easy to slip into the habit of rotating the same menus on a weekly or monthly basis. But this is exactly the way your family will become bored with the menu idea. Instead, take time out, perhaps at the weekend, to sift through cookery books together and find new and interesting recipes. Many of the celebrity chefs who have their own books out will include sections of after work dinners, so you know that time will not be an issue as these recipes have been written with limited time in mind.
Menu plans are the ideal way for the busy family to make sure they always have the necessary ingredients in the cupboard and fridge for a tasty, home-cooked meal. Yes, it requires being a little more organised in advance, such as in selection of the menus and making sure the shopping is done. But when each evening rolls around, it actually makes life a lot easier, because you have all of the items you need, you know what you are cooking, how long it will take – and so does everyone else, resulting in a quality meal and quality family time.
You might also like...