Finding Time to Exercise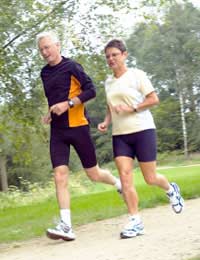 Finding time to exercise in today's busy world is not always the easiest thing to do. But if you are serious about getting fit and staying healthy then it is well worth making time in your schedule, however busy you are, to exercise.
Exercise has plenty of health benefits and will improve your mental well-being as well, so creating that time may seem like a chore at first but will soon be paid back many times over.
Build It Into Your Day
The easiest way to find time to exercise is to build it into your day. This means not actually carving out a slice of time for exercise but changing your daily routine so that you have to exercise as a matter of course. The simplest way to do this is in ways such as making it part of your daily route to work.
If you catch the bus, you could get off a couple of stops early. If you drive, you could park further away from the office – and perhaps even save yourself parking fees as well. It only needs to be 15 minutes each way – so not enough to have a huge impact on the time you leave home or get back in each day.
Find Something You Enjoy
This is self-explanatory really. If you are short of time and are trying to fit exercise into your life, you will be far more likely to succeed if you find something you enjoy. Otherwise, it will be too easy for you to find an excuse not to do it because you are too busy.
If you are worried about losing valuable socialising time then why not use your exercise time as a form of socialising? You could take up yoga with a friend or organise a mini badminton league with friends. This way, you still get to see your friends and catch up but are exercising and getting fit at the same time.
Don't Run Before You Can Walk
Quite literally – do not try to do too much straight away. If you are new to exercise then it is silly to try and run a marathon immediately. Something such as that requires lots of exercise and lots of time devoted to it. Similarly, joining a team which plays at a high level will demand a lot of participation. If you do not have enough time to commit, you are likely to drop it altogether.
It is far better to start off at a recreational level and then, if you are enjoying it, find more and more time to commit as it becomes a bigger part of your life.
Once you have established a routine for exercise, it will become easier to stick to it. But do not try and make life too difficult for yourself. If you struggle to get out of bed in a morning, it is not realistic to plan to go to the gym three mornings a week before work. Make your goals and targets realistic and appropriate for you and you will be far more likely to succeed.
You might also like...